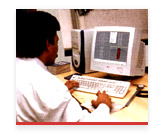 At Alfa Flexitubes, we always look for ways to develop more better, efficient and high performance products. We understand that with changing times, with fast changing technology, the requirements of our people keep on changing and to achieve this objective we spend a big share of our revenues on continuous R & D.
We have a full fledged and well established R & D division, which ensures total commitment and dedication to manufacture and develop high quality flexible metal hose, flexible corrugated hoses, metal corrugated hoses, exhaust connectors, automotive flexible hose, automotive exhaust connectors, flexible hose assemblies and flexible exhaust connectors.
Our R & D division is headed directly by President of the company and the Quality Assurance Division has been made a part of R & D division to ensure a direct link of innovation with production. Development of new products and specifications is a continuous process at ALFA, which undergo a series of rigorous tests with high level of R & D.
Our research professionals have long experience and extensive knowledge in metal hose manufacturing and they understand the problems and requirements of this industry. Our research lab is equipped with sophisticated testing machines and technology to fulfill the various requirements of research. Refining and revising of processes is a major strength of our research team.
Our R & D department works with the objective of :-
Developing efficient and more environment friendly production methods
Developing technology and ways so that less material is wasted in the process
Manufacturing more efficient and superior quality products
Reducing the cost of production